The thing is Godde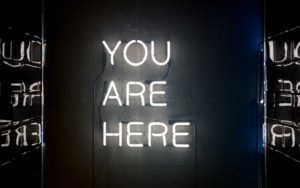 when I speak to you
I find that I'm pretty incoherent.
No fancy phrases,
or lucid lines
as if I'm not even sure
what I'm doing.
It's as though,
without wanting to be rude
that I'm talking to myself,
you being completely silent and all.
About then I worry that
you might be nothing more than my imaginary friend
and shouldn't I be over that now?
The other thing is
that my words,
on the rare occasions that I can find enough to string together
always end up coming back to me
like a ball on elastic
and I wonder what that means.
Does the prayer,
stumbling and all that it is,
know more than me?
Is it finding its mark within me?
And is that what Godde with us means then,
human potential beyond belief?