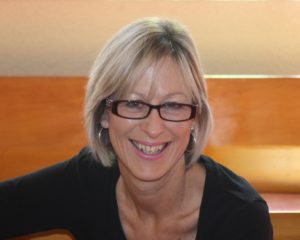 Welcome. I'm Sande Ramage and this is where I tangle with and write about spirituality one word at a time.
I do it because the exploration of the 'more' enchanted me as a small child and is quite possibly the purpose of my existence. It's an ongoing tango.
Words matter. They wound their way into me through stories, first in Jewish and Christian scriptures, and then the world of Narnia. The dance continued through my training and work as an Anglican priest. All complex and enriching environments.
These days stories come to life for me on the big screen, exploring dreams through a Jungian lens, reading dark crime novels (love those Sandinavian writers!) and historical fiction about Tudor times.
The Spirited Crone emerged as I started to age. She appears in many cultures and mythologies as a wise woman. Sometimes valued but often feared when appearing as the Witch or Hag. In triple goddess imagery, she is the last aspect of life alongside the mother and maiden. Integrating the Crone archetype has been valuable as I try to recover my instinctual spirituality beyond institutional religion.
Christianity has not always been kind to the Crone and I've slowly come to recognise that the growth of her in me is part of reclaiming my own spirituality, without wanting to diminish the enormous contribution the Christian tradition has had in my life.
The sacred art of story telling is also a central part of my work as spiritual companion, soulful supervisor and  restorative justice facilitator.  Holding those stories as precious and life giving in what becomes sacred space between people is paramount.
I'm also Spiritual Care Coordinator at MidCentral District Health Board in Palmerston North, New Zealand. My role is to nurture compassionate, spiritual care. This means I get to listen to many people's stories, teach about spirituality and the art of compassionate presence, supervise colleagues, and facilitate reflective practice groups.
And a very special part of my life is being human to Kali the Labrador.
Thanks for dropping by….
sande.ramage@gmail.com