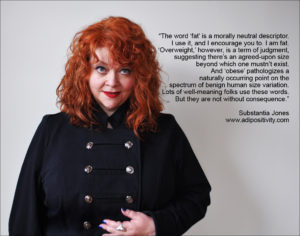 As France tangles with burkini bans, who knew that images of pretty much butt naked fat women would leave such an impression on me, whilst 60 photographs of glorious women at 60 would seem lacklustre in comparison.
The Adipositivity Project is images of fat women by Substantia Jones who explores ideas around social justice, body politics, marginalised populations and finding beauty in subjects that ask the observer to suspend cultural bias, according to the advertising by Te Manawa, the funky little museum in Palmerston North.
I'm 62 and a slave to recording what I eat and how much I exercise for fear my body will fall into disrepair, which in my terms means fat like these women who looked so real and alive. In visual terms, I'm so much more like the women in the 60 Women project downstairs but they didn't appeal. Don't I appeal to myself I wondered? Substantia Jones might well agree.
To be honest, I didn't want to be the fat women, any of them, but they had a strange haunting quality. At the same time as I was concluding they would die prematurely because of health issues, I was admiring their outrageous courage. How could someone be photographed naked with all that fat cascading down and around their body? And how come I was secretly, or not so secretly given this blog post, cheering on their chuptzpah?
I peeked downstairs at Jenny O'Connor's Visible: 60 Women at 60 whilst I was up with the adipositivity team. No, nothing had changed. They all looked so good, so sleek, so compact, so controlled. Is that what its come to? We women of the 50s who wanted to run off to San Francisco with flowers in our hair, now taut and terrific in the manner we have been conditioned to present ourselves? Please Goddess, no!
It might have just been the almost total contrast of course. Don't know. I only wish I could have gone to the Fat Studies conference Substantia Jones spoke at and learned some more about people who really push the boundaries of presence.