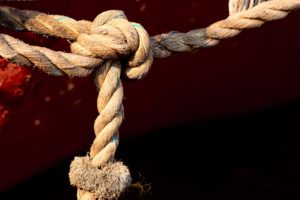 A workshop at Common Ground Conference
Progressive Christianity Aotearoa
Saturday 8th September 2018
Abstract
Blogging about spirituality drew sharp criticism from church authorities who determined my theology 'not Christian'. I responded by destroying my website, home to myriad articles that explored spirituality one word at a time. Still unaware I was colluding in my own destruction, it took a startling dream to make me realise that the institutional church had me by the throat and was throttling the life out of my instinctual spirituality.
In search of wellness, I opted for full immersion in Jungian analysis with Emeritus Professor, John P Dourley, author of The Illness That We Are: A Jungian Critique of Christianity. That hooked me but given I was practised at colluding in my own captivity, was I just exchanging one form of male religious authority for another? This presentation traces my stumbling journey to the interior to see if I could accept my unconscious spiritual understandings as personal revelation. And, in the light of that, we workshop together what role Progressive Christianity could have in helping Kiwis grow their secular spirituality.
Bio
Sande Ramage blogs @spiritedcrone.co.nz where she is again exploring spirituality one word at a time. Current inspirational muses are her constant companion Kali the Labrador along with Sophia Goddess of Wisdom and Sekhmet The Powerful One, a lioness. When not exploring the soulful underworld or watching movies on the big screen, Sande is Spiritual Care Coordinator at MidCentral DHB focused on implementing the MDHB Transforming Spiritual Care Strategy, which aims to embed spiritual care as an integral part of health care.
Image: Atik sulianami on Unsplash