Welcome today to guest blogger Karen B Kaplan who talks about her role as being a midwife to rebirthing what has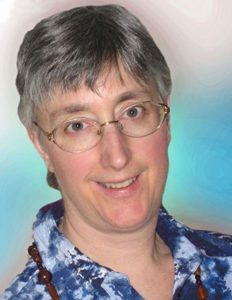 already occurred as she listens to people recount their lives as they move towards death.
---
Juliet, the wife of a patient of mine, used to work at the residence where I now serve as a chaplain before it became a hospice. "It was a place for elegant ladies," she said, fondly reminiscing about the luxurious setting she experienced there some sixty years ago. "I would prepare their lunches and set the plates in front of them by the hand -carved napkin holders on the linen tablecloths and run other errands.
And they wore gloves as they ate and most of them wore tiny white caps on their heads. They were so well-to-do. And another thing, if they wanted to leave the premises, they had to sign out with the receptionist to go out to lunch (never mind dinner) and then sign back in when they returned." As she relived that time, I wondered where all this quaint standard of behavior really happened. In Mayberry perhaps?
The residence is actually in Elizabeth, New Jersey and still has the features of a mansion, such as chandeliers, a stairway carpeted with a floral design, sun rooms overlooking a gushing fountain, a miniature walkway, and gardens that meet the standards of squirrels and Siamese cats. One of my other patients there, who had been homeless, felt he too had fallen into the lap of luxury, as if sensing its former classiness. "This is like a hotel," the former motorcycle repairman told me. "I get food brought over to me anytime I want and don't have to do anything. I can stay in bed all day if I want."
He also liked not having to hustle for drugs and could get all the pain medications he wished on demand. His friend even cautioned him to treat us staff "real nice" because it was a special place and he should not do anything to get thrown out. But both of them knew darn well what he was there for, and the patient took a guess that he would last for two months and then that would be "it." He figured the residence was a great warm-up for the hereafter. Nothing like ending on a high note. But before "it" happened, he showed me pictures of the detail work he did for motorbikes, and had me run a tape of a band he had played with on a cassette player borrowed from the recreation room.
The inhabitants at the residence, like the mansion itself, keep transplanting me back to their individual pasts as I listen. With so little future ahead, they prefer to unravel their own long histories rather than poke around their Spartan present. As I listen, I do the opposite of what you might expect from a chaplain: I midwife a rebirth of what has already occurred; I do not flash forward to presume what a patient may expect in the Beyond.
---
Karen B. Kaplan who has been has been a hospice chaplain for over ten years, and has written a book called:
Encountering the Edge: What People Told Me Before They Died, published by Pen-L Publishing in 2014. Free of religious agendas and pat answers, these are true quirky stories about her hospice patients and what they most cared about and believed in. You can get the book on Amazon and any book store. Ordained in 1992, Karen is among the first 200 female rabbis worldwide. In 2007 she became a board certified chaplain. Endorsed by a reporter for The Huffington Post, you can see stories and commentary about how people deal with death on her blog, offbeatcompassion.com.