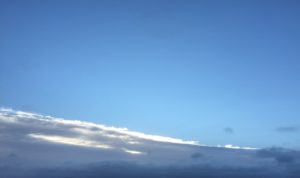 Absent God
missing in action, always
guardian of open space
blankness in my life.
Sad?
Perhaps
but more than this
the blankness is for me
a symbol of what God might be
rather than what God is not.
There's never been a time, God
when I've felt your presence
the kind of presence, people
talk about in hushed tones
conjuring up comfortable,
reassuring relationships,
companionship and hot chocolate by the fire.
Nah!
For me it's been all hot pokers and awkward questions
flurries of discomfort that reveal, well, nothing.
No-thing.
Could walk away from no-thing
except I find it, you, strangely enticing
attractive, formless, empty space
endless possibility.
For me that is, can't speak for others.