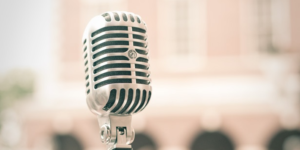 Strange as it may seem, public speaking is one of the joys of my life. Perhaps it's because I love to share the passion I have for spirituality beyond religious tradition in ways that go deep but still keep you entertained.  These are some of my topics, which can be modified to meet needs:
the art and science of spirituality and compassion in health

developing your own spirituality and why it matters

dying to live: entertaining death as a resource for living

vulnerability matters: strategies for building tender resilience

voluntary euthanasia: an unfamiliar pilgrimage

fostering rebellion: Spirited Crone's guide to soulful ageing.
I could have listened to her all afternoon…
"Sande has the ability to warmly and gently walk you through the spiritual dimension of why we need to be talking to each other about having the choice of an assisted death. Her session was light-hearted and thought-provoking, rigorous and stimulating. I could have listened to her all afternoon. " 
Phillipa Malpas PhD
Senior Lecturer in Clinical Medical Ethics, Faculty of Medical and Health Sciences, University of Auckland
"Sande is extremely knowledgeable in the field of spirituality and so much more. She is able to present in a way that is sensitively provocative, challenging people to look deeper with and think outside the box."
Meg Morgan
Support Services Manager, Leukaemia & Blood Cancer New Zealand.