Sande Ramage exploring spirituality one word at a time…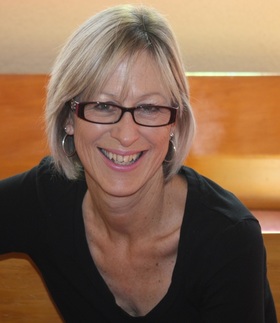 The Spirited Crone blog is where I tangle with and write about spirituality one word at a time. I do it because the exploration of the 'more' captured me as a small child and is quite possibly the purpose of my existence. It will not let me go.
I was adopted at two weeks old into what I now understand was a fundamentalist Baptist home where the Bible was seen as the inerrant word of God. Those two major life events, being born into the void and separated from the source of life to be raised in a dogmatic religious framework provided the purpose of my life without me even realising it.
At 64 you might think I would've had this sorted but what I've found is that it's a lifelong pilgrimage. As I age, different aspects of the task arise that need to be met and engaged with. Integrating the Crone archetype into my journey has been valuable as I seek to recover my innate spiritual sensibilities from what was handed down to me and open up the possibilities of spirituality beyond the control of institutional religion.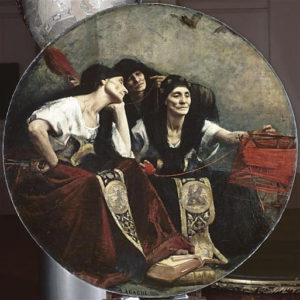 Some of you may be familiar with the Crone from The Game of Thrones series. She also represents the last aspect of life in the triple goddess imagery alongside the mother and maiden. The Crone appears in many cultures and mythologies and is often seen as a wise woman but can also be feared when she appears as the Witch or Hag.
Christianity has not always been kind to the Crone and I've slowly come to recognise that the growth of her in me is part of reclaiming my own spirituality, without wanting in any way to diminish the enormous contribution the Christian tradition has had in my life.
These days I'm exploring the 'more' through intentional writing and Jungian analysis, a process that brings sometimes unexpected, but valuable revelations.  All of this happens within the ordinary round of human existence sustained by the love of family, friends, colleagues and Kali the Labrador. Thanks for dropping by…
Read Sande's blog posts here in date order
or use the link in the side bar to visit articles about a particular subject